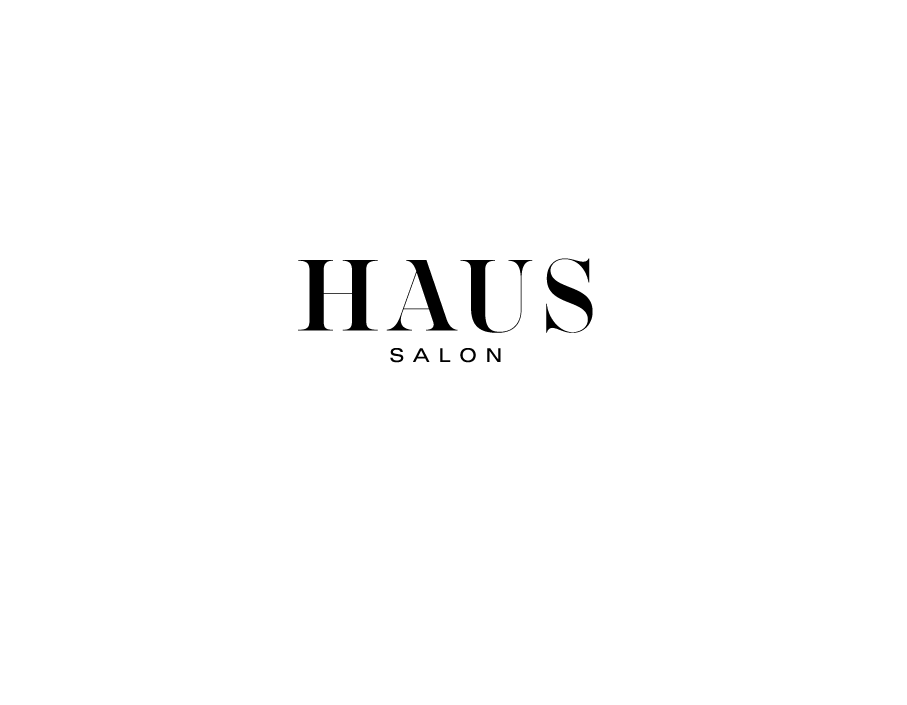 HAUS is a luxury hair salon located in the upscale Kingfield borough of Minneapolis. The client needed a website that evoked the look and feel of a luxury brand.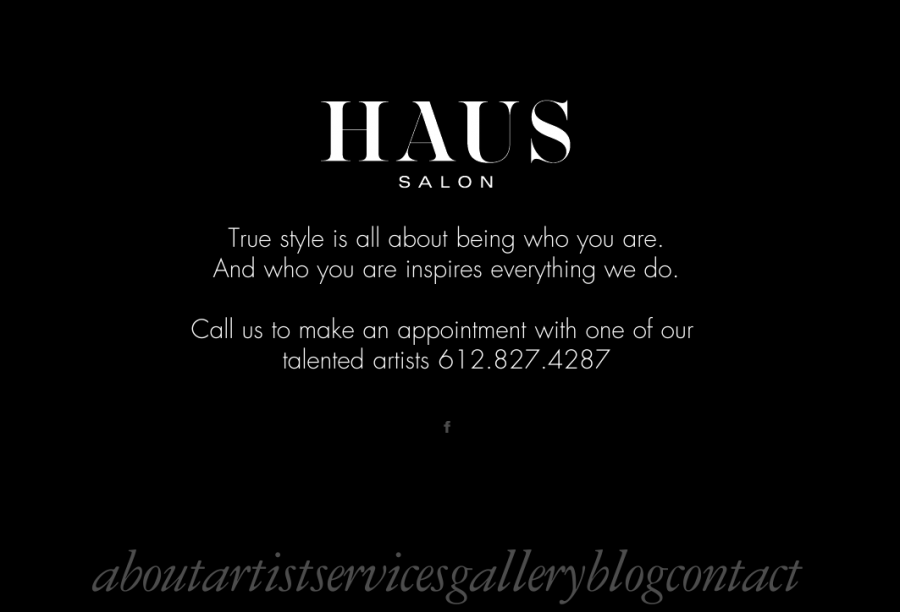 The website's homepage copy focused on making an impactful statement that was minimal, chic and welcoming all at once.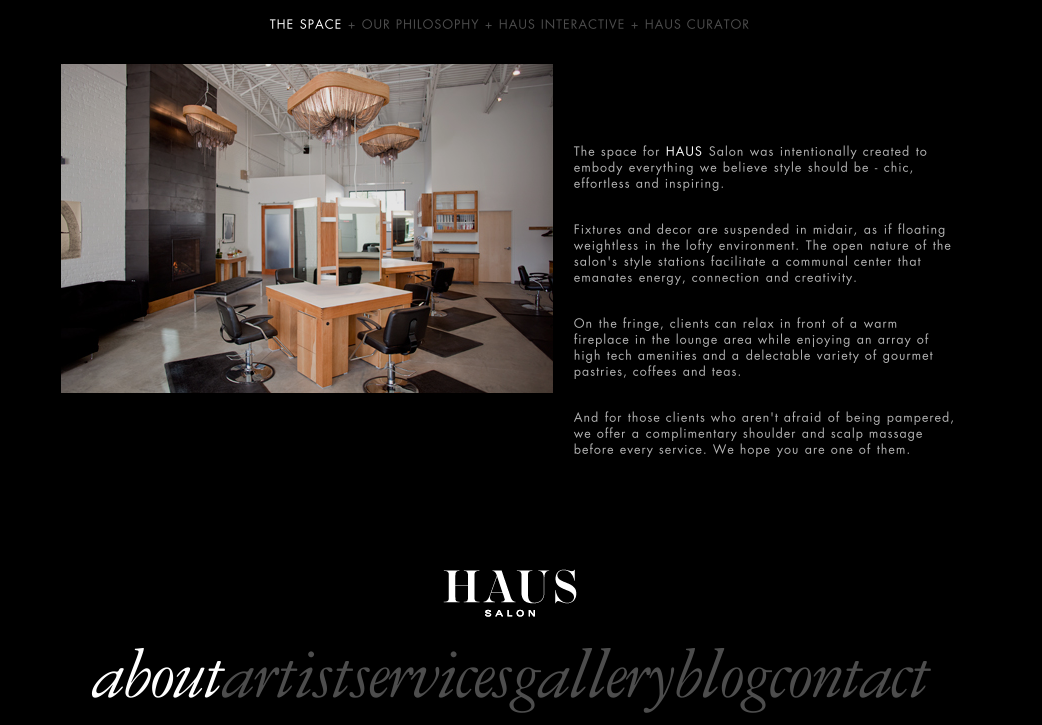 Highlighting the beautiful interior of the salon was an integral marketing piece of the website. Gorgeous shots of the salon were complimented by content that outlined its approach to client pampering in a luxe, communal atmosphere that differentiates HAUS from stuffier salon environments.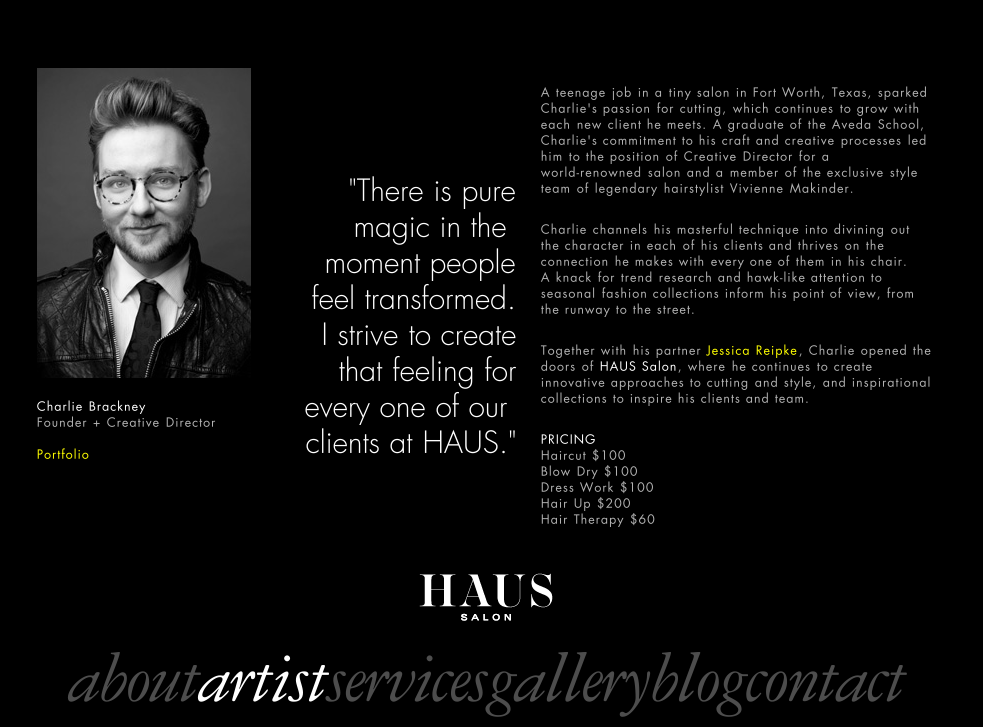 A prominent artist profile section allows the salon to showcase its stellar creative staff and positions the team as a force to be reckoned with. It also gives each artist a place to tell their story and personally connect with website visitors and compel them to call for an appointment with the artist feel most inspired by.